Marksville, Louisiana (August 3, 2016) – The Tunica-Biloxi Tribe of Louisiana has announced the appointment of Michael A. Hamilton as general manager of the Paragon Casino Resort. Hamilton will be responsible for the day-to-day operations of the facility.
Hamilton brings Paragon over 20 years of experience in the gaming and hospitality industry with his most recent role as vice president of resort operations at Mohegan Sun in Connecticut, one of the most profitable gaming and entertainment destinations in the United States owned and operated under Mohegan Tribal Gaming Authority (MTGA) management.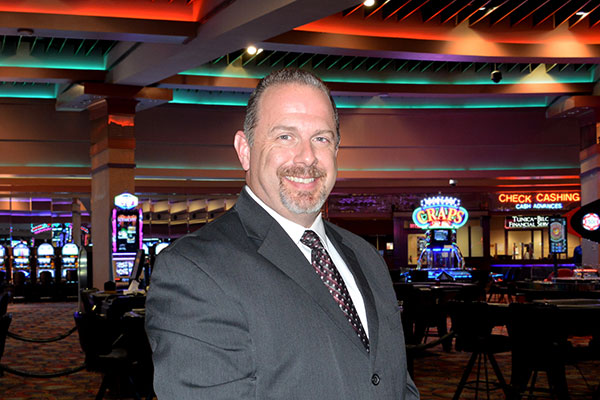 At Mohegan Sun, he was directly responsible for retail development through tenant acquisition and construction development including Mohegan Sun's current $130-million, 400-room Earth Tower hotel project slated to open this fall and the $13.8-million renovation to Sky Tower, Mohegan Sun's existing 1,200-room hotel currently underway. His duties included operation of the transportation, engineering and security departments. Hamilton served his local community as an active member on education boards and chambers of commerce, as well as the American Heart Association and the United Way.
"We are proud to have Mr. Hamilton join and lead the team at Paragon Casino Resort," said Tunica-Biloxi Tribal Chairman Joey P. Barbry. "Michael's experience working in all facets of gaming and resort operations at one of the world's most thriving entertainment destinations, as well as his top-to-bottom knowledge and understanding of the business, will benefit Paragon customers and employees."
Chairman Barbry said Chris J. Barbry Sr., formerly acting general manager, has been named vice president of facilities of Paragon Casino Resort. "We appreciate the hard work Chris has done over the years. His experience is valuable, and we look forward to seeing what he will do as vice president of facilities."