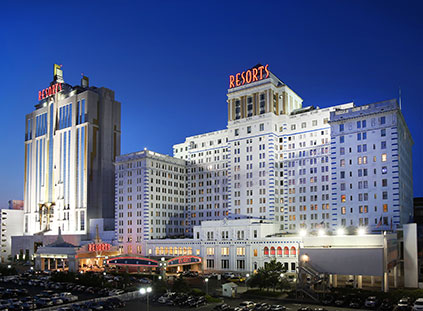 Resorts Casino Hotel
Building a bright future on the boardwalk.
How do you turn a struggling casino and hotel around in less than three years? With Mohegan's potent mix of marketing, strategic capital deployment and finely tuned services and policies.
Atlantic City's Resorts Casino Hotel was on the brink of financial failure when Mohegan acquired an equity position and management rights in 2012. We saw the location's powerful potential — then unleashed it using our core standards and values. By 2015, the all-new Resorts was thriving, posting a $13 million positive EBITDA and establishing itself as a "place to be" on the boardwalk.