Unique growth. One-of-a-kind entertainment.
It started in Connecticut. In 1996, Mohegan Sun rose...and quickly became one of the world's largest casinos. But more than size set it apart. Here, gaming was just one part of a far richer entertainment experience — one that combined many different elements, from dining and shopping to professional sports and arena-sized shows, into a multifaceted feast for the senses. This was more than a casino. This was a whole new kind of entertainment destination, taken to a whole new level.
Based on this success, and lessons learned at every step, Mohegan Gaming & Entertainment (MGE) has brought this experience to new markets across the country. First, to Pennsylvania, with Mohegan Sun Pocono. Then, to Atlantic City, with the all-new Resorts Casino Hotel . In 2017, MGE partnered with the Cowlitz Tribe and opened ilani, a premier gaming destination in Washington State. In 2019, MGE added international management to an ever growing list of accomplishments, becoming the service provider for Fallsview Casino Resort and Casino Niagara, both located in the heart of Niagara Falls' tourism district. MGE extends around the world with the addition of South Korea's amazing Inspire Resort, the first in the world with its own private air terminal. Growth will continue in 2020 when Mohegan Sun Casino at Virgin Hotels Las Vegas opens its doors, introducing MGE into the most popular global gaming market.
Each MGE destination is different, but what they all have in common is the unique vision of Mohegan Gaming & Entertainment (MGE): To transcend gaming while transforming entertainment into a more immersive, exhilarating experience.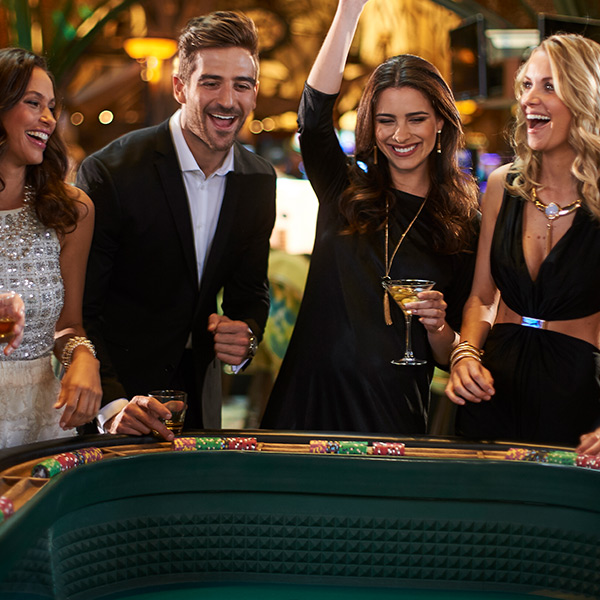 Our Culture
Traditional principles, in sync with modern values.
As an extension of the Mohegan Tribe of Connecticut, it's important to us to live and operate according to "The Spirit of Aquai." This centuries-old guiding philosophy infuses our everyday lives with welcoming, mutual respect, cooperation and building relationships — four key principles that truly define who we are and how we treat each other.
These four principles mesh seamlessly with a set of four additional Core Values, derived from the business best-seller Built to Last. Our employees, at every level, measure everything they do against these values:
Blowing Away the Customer
Developing Passionate and Dedicated Employees
Continuously Striving for Perfection
Bottom Line Performance
Living by the Mohegan Tribe's principles and always striving to live up to our core values, we have created a unique culture at Mohegan Gaming & Entertainment (MGE)...one that provides a strong, secure, solid foundation for future endeavors. A culture that is built not just for today's successes, but tomorrow's growth.